The MUA Board
Chairman
Ian Paterson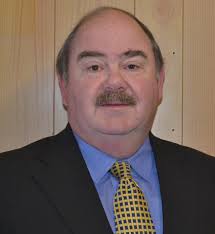 A graduate in Metallurgy, Economics & Management from Oxford University, Ian worked in UK manufacturing industry before moving to the postal world in 1992.
He has since held senior roles with Royal Mail and UK Mail, establishing the first downstream access in 2004. Leaving his role as Strategy & Regulatory Affairs Director in April 2014, Ian is now an independent consultant on postal issues - in particular regulation, legislation and business development.
Ian is a founding member of the Mail Competition Forum, the PAF Advisory Board and the Working Access Group, and has been part of industry groups on areas such as reversions, forecasting and Mailmark, working with major mail users, mail producers and mail operators.
He lives in south Warwickshire, with most of his free time spent with his four young children and the logistics of their educational, sporting and social activities.
Board Directors
David Beirne

Marketing Manager Postal Relationships, Quadient
In his role at Quadient (formerly Neopost) David primarily looks after the Quadient/Royal Mail relationship, both on a strategic and day to day basis. This involves working on multiple projects with both RM and the meter industry and also focusing on understanding Royal Mail products and services so that this knowledge can be shared within the business. David also works towards enhancing the company's association with Royal Mail, Regulators, Government and other operators in the UK postal market.
Paul Brough

Managing Director, bakergoodchild
Paul has over 20 years' experience in the transactional print, mail and e-services sectors and is widely acknowledged as a key influencer in the mailing industry. His career began in engineering around his home town of Chesterfield where he worked in senior production management roles for various organisations. After a successful career at Royal Mail in their Electronic Services transactional mailing business he carried out various roles at Opus Trust Marketing finally as CEO until leaving the business in March 2018 to pursue further opportunities. Paul has extensive knowledge and experience of the mailing industry and represents Mail Users' Association on the PAF Advisory Board, and was previously a longstanding board member of the Royal Mail Strategic Mailing Partnership. He is now Managing Director at bakergoodchild.
Executive Director
Jeremy Partridge

Jeremy Partridge is responsible for the day-to-day administration of MUA and is the first port of call for membership enquiries. Formally Head of Post Affairs and Export Strategy at Professional Publishers Association, Jeremy oversees the production of MUA's formal submissions to key stakeholders, and assisted by the Chairman and Board Directors administers MUA's Inland Commmittee and any relevant Sub Groups and delegations that need to be organised.